Big Top Chautauqua Bluegrass Trio
February 11 @ 7:00 pm
$30.00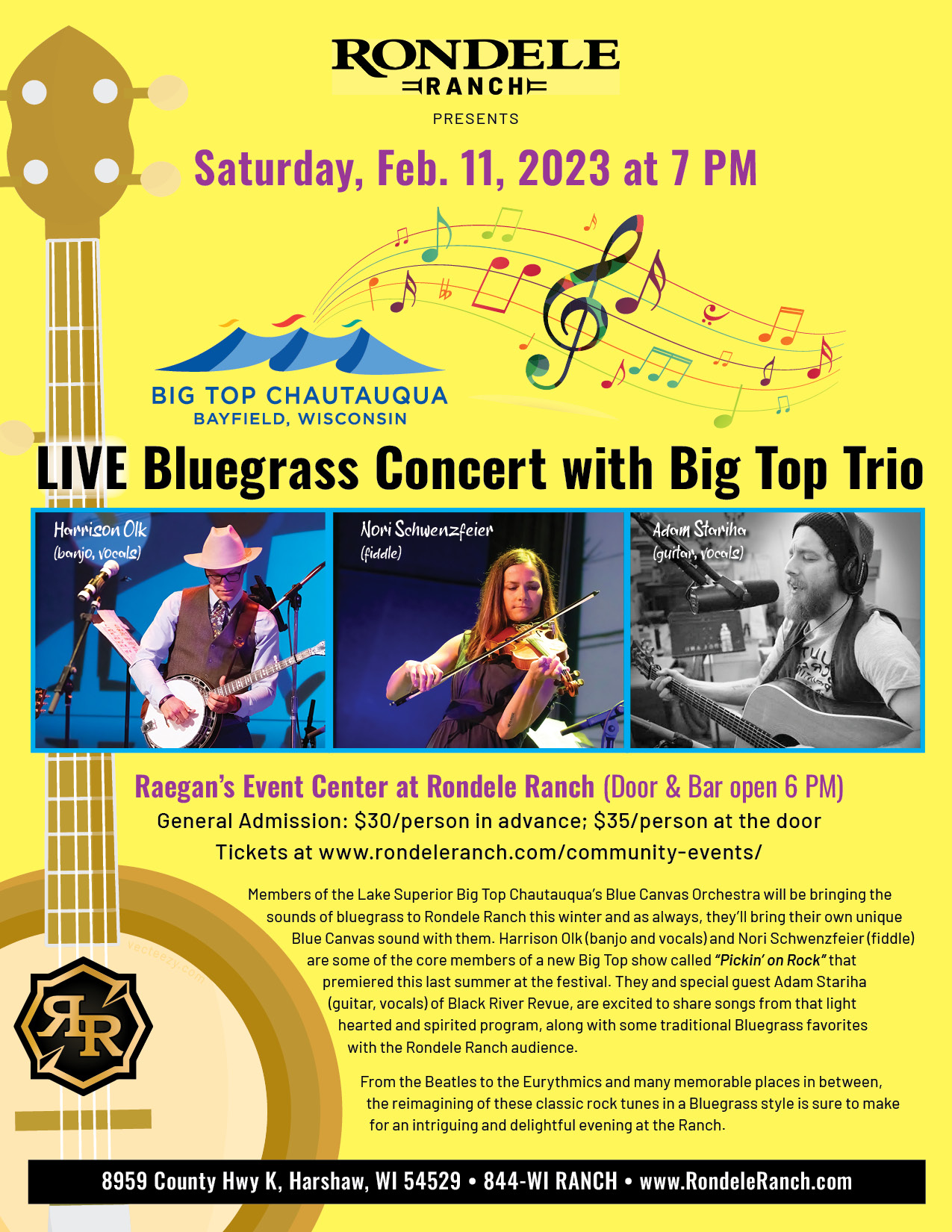 Members of the Lake Superior Big Top Chautauqua's Blue Canvas Orchestra will be bringing the sounds of bluegrass to Rondele Ranch this winter and as always, they'll bring their own unique Blue Canvas sound with them. Harrison Olk (banjo and vocals) and Nori Schwenzfeier (fiddle)
are some of the core members of a new Big Top show called "Pickin' on Rock" that premiered this last summer at the festival. They and special guest Adam Stariha (guitar, vocals) of Black River Revue, are excited to share songs from that light hearted and spirited program, along with some traditional Bluegrass favorites with the Rondele Ranch audience. 
From the Beatles to the Eurythmics and many memorable places in between, the reimagining of these classic rock tunes in a Bluegrass style is sure to make for an intriguing and delightful evening at the Ranch.
Doors & Bar open 1 hour before concert.